Tag Archives:
Cloud computing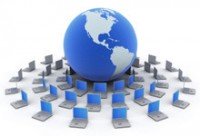 A CDN or a Content Delivery Network is a system which can enhance the performance of a web-site by delivering its static content from different geographic locations, typically locations closest to the client's location. Commercial CDN services from Akamai et al. are pretty expensive for amateur bloggers/web-site owners. Amazon S3 can also provide CDN like functionality for hosting static files but misses some key functionality of a CDN like gzip content-encoding and cache-control. We are going to discuss three ways in which we can have a CDN like service for a web-site/blog.
Read more on 3 Ways to setup CDN like service for your blog for free…
Everyone is talking of 'Cloud Computing'. While, some claim it to be the biggest transformation in IT allowing access to seemingly limitless power of computing, others believe it to be extreme "marketing hype campaign" .